Want to make your financial life easier? Download these to your mobile device.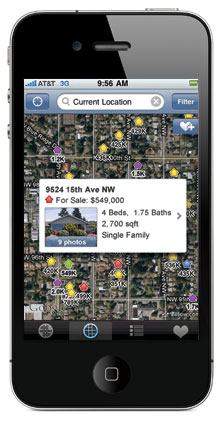 ZILLOW
WHY: Uses GPS to tell you the list prices of homes for sale near your location and gives you tons of information -- historical prices, property taxes, value estimates -- about nearby homes that aren't for sale.
COST: Free
AVAILABLE: Android, iPhone, iPad*
NEXT: Get a new mortgage
Last updated March 15 2011: 7:21 PM ET
*All iPhone apps work on the iPad; iPad is only designated if the app has been designed specifically for the larger format.