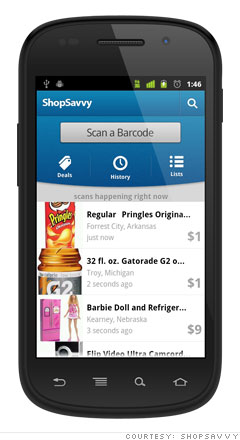 Recently I popped into a sporting goods store looking for a pair of cycling sneakers. The pair I wanted was $100, and I was pretty confident that I could do better.
So I scanned the barcode on the shoe box with my ShopSavvy app and saw that I could order them through Jenson for $85 with free shipping -- a $12 savings.
The only downside? They arrived a week later missing the bike clips. I guess there's a buyer's beware lesson there.
NEXT: Grocery iQ
Last updated March 04 2011: 12:30 PM ET