Looking for fresh ideas on how to make the most of your money? Our annual guide to the best and timeliest investments, deals, products and strategies will help you make smarter financial decisions. Guaranteed.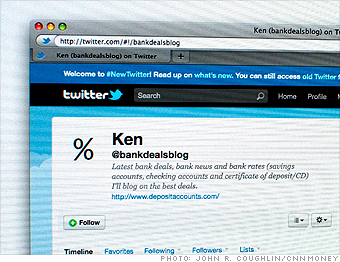 Many regional banks and credit unions boast savings rates that beat ones available nationally. For top local deals, follow DepositAccounts.com founder Ken Tumin (
@bankdealsblog
). A recent tweet alerted West Virginia and Ohio residents to a credit union offering a four-year CD at 3.3%, nearly a point higher than the best national rate.
NEXT: Move 66: Get back at the taxman
Last updated April 28 2011: 11:32 AM ET