Looking for fresh ideas on how to make the most of your money? Our annual guide to the best and timeliest investments, deals, products and strategies will help you make smarter financial decisions. Guaranteed.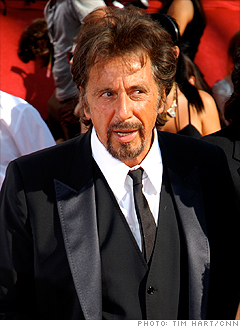 Al Pacino recently had a lien filed against him for a tax debt.
In February the IRS announced new rules that limit the damage to your credit score if you get a lien filed against you for a tax debt, as happened to both Martin Scorsese and Al Pacino recently.
It used to be that a tax lien, which can knock as much as 200 points off your score, stayed on your record for seven years. But now the feds will grant more taxpayers so-called lien withdrawals that scrub the lien blemishes from their credit report as soon as they pay the bill or enroll in an approved payment plan.
What's more, the IRS can no longer file a lien unless your unpaid taxes total more than $10,000 (up from $5,000).
Alas, the latter change didn't help Pacino or Scorsese: Their liens were for $188,000 and $2.85 million, respectively. Reps for both say they have paid their bills in full.
NEXT: Moves 67-69: Credit card rules of thumb
Last updated April 28 2011: 11:32 AM ET