Looking for fresh ideas on how to make the most of your money? Our annual guide to the best and timeliest investments, deals, products and strategies will help you make smarter financial decisions. Guaranteed.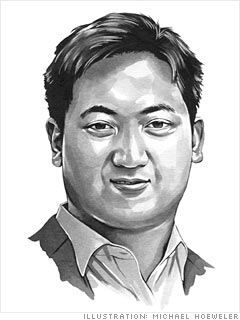 Tim Chen, founder of credit card comparison site
NerdWallet.com
, shares three of the latest credit card rules of thumb.
67. Hold out for 50,000.
"Airline reward cards are offering great sign-up bonuses, but the offers from the same card can vary by 20,000 miles. Search for a deal for at least 50,000."
68. Don't pay more than 10%.
"Credit unions charge lower rates than the 14% average -- and some are easy to join. For example, if your FICO score is 680 or more, you can join Associated Credit Union and get a 9.9%-rate card."
69. Zero is your hero.
"Discover and Citi are offering amazing zero-interest balance transfer deals for 21 or 24 months on some cards. If you can pay off your balance by then, go for it."
NEXT: Move 70: Make your iPhone work harder
Last updated April 28 2011: 11:32 AM ET