Looking for fresh ideas on how to make the most of your money? Our annual guide to the best and timeliest investments, deals, products and strategies will help you make smarter financial decisions. Guaranteed.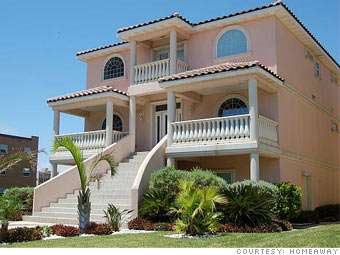 Before you rent out your home, find a tenant who won't be a financial nightmare.
Some housing markets are rebounding, but others may still have dark days ahead. If you want to rent out a home you own until prices strengthen, follow these steps to protect your cash flow.
Step 1. Order a screen of your prospective tenant at E-renter.com. For a fee of $30 you'll get a credit check, eviction report, and criminal-record check. You want to see no past evictions or crimes and a history of paying bills on time, says Allison Atsiknoudas of Rentometer.com.
Step 2. Ask where he works and how much money he makes. Look for the applicant's pretax income to equal at least three times the rent you're charging or he may have trouble covering it. Call his employer to verify that he works there and that his pay is what he says it is.
Step 3. Call his current landlord -- and his previous one -- to verify his tenancy. A key question to ask: "Would you rent to this person again?"
Step 4. Assuming he passes the screens in steps 1 through 3: Say hello to your new tenant!
NEXT: Move 72: Ask these questions before buying
Last updated April 28 2011: 11:32 AM ET