Looking for fresh ideas on how to make the most of your money? Our annual guide to the best and timeliest investments, deals, products and strategies will help you make smarter financial decisions. Guaranteed.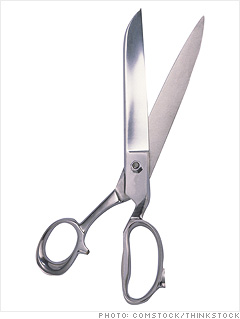 Think $9.99 per transaction is cheap? Some hungry online brokers have pushed their fees to $3.95 or $4.95 -- and not just fly-by-night operations either. Of the 10 online brokers recently rated best overall by
StockTradingToGo.com
, these charge the tiniest prices while still getting good marks for customer service, research, and tools. (Don't trade often? For 10 bucks, go to E*Trade or TD Ameritrade; their services are ranked "excellent.")
81. OptionsHouse.com
Trade for: $3.95
The company offers a variety of screeners, calculators, and data feeds for options investors, in addition to standard stock analysis tools.
82. TradeKing.com
Trade for: $4.95
TradeKing gets the highest marks for research and tools, including advanced screeners to help you pick stocks, ETFs, and funds.
83. MBTrading.com
Trade for: $4.95
It's the only one of these three that lets you download a desktop version, which runs data more quickly than a browser allows.
NEXT: Move 84: Try alternative investments
Last updated April 28 2011: 11:32 AM ET