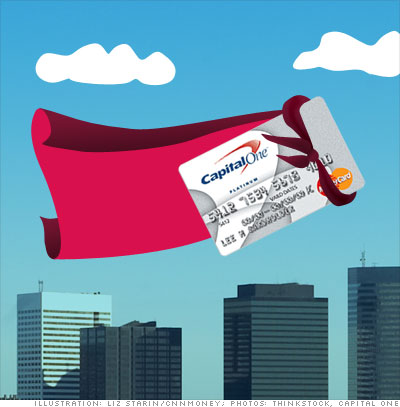 The annual fee on this secured card is a reasonable $29, and while most secured cards require security deposits of around $250, you can deposit as little as $49 and still get a credit line of $200. If you deposit more -- like $99 or $200 -- you can increase your credit line up to $3,000.
"It's more of a secured card than an unsecured card, but it's both, which is very nice," said Curtis Arnold, founder of CardRatings.com. "And some people just don't have 200 bucks to put down as a deposit, so only having to put $49 down is great."
In addition, there are no foreign transaction fees -- which is true for all of the bank's debit and credit cards. And the card reports to the three major credit bureaus.
But if you carry this card you should vow never, ever to carry a balance because the APR is a high 22.9%.
NEXT: Navy Federal 'n Rewards Secured Card
Last updated April 13 2011: 6:50 PM ET