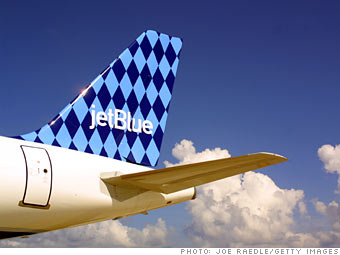 TrueBlue got a makeover a little over a year ago with some major improvements. Most importantly, the program did away with blackout dates and point expirations altogether.
Now, members can redeem their points for any seat on any flight with at least 5,000 points for a one-way and 10,000 points for a round-trip ticket.
Users get six points for every dollar spent on a flight at jetblue.com but can also accumulate points on purchases from a JetBlue partner. For example: join Netflix and earn an easy 1,500 TrueBlue points right there.
"This is definitely a more user-friendly program that allows our customers to make the most out of the points providing them with more options and flexibility," noted Mateo Lleras, a JetBlue spokesman.