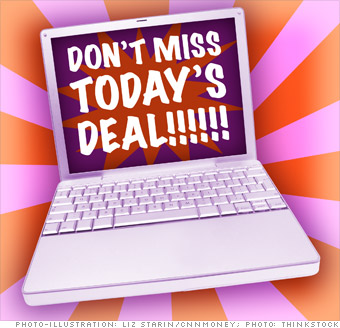 Those pole dancing lessons may sound like a great idea when an email entices you with 50% off for a limited time.
And of course, with daily deals, you'll need to purchase the offer now, but cash in on it later.
But lots of those vouchers never get redeemed. Lifesta, a site that will buy back your unused deals, estimates that 20% of all daily deals go unused. That's a whopping $532 million wasted, based on the Local Offer Network's estimate that the daily deal industry will grow 138% to $2.66 billion in 2011.
That might be why you're seeing so many of them popping up everywhere. More than 63,000 local group deals were published online last year, and almost 40,000 were published in the first quarter of 2011 alone, Local Offer Network found.
"Anyone who uses a computer is now being constantly bombarded with them," said Lassus. "But what you really have to do when you see a good deal that pulls you in is think `would I even be considering buying this if I didn't have this good deal in front of me?'"