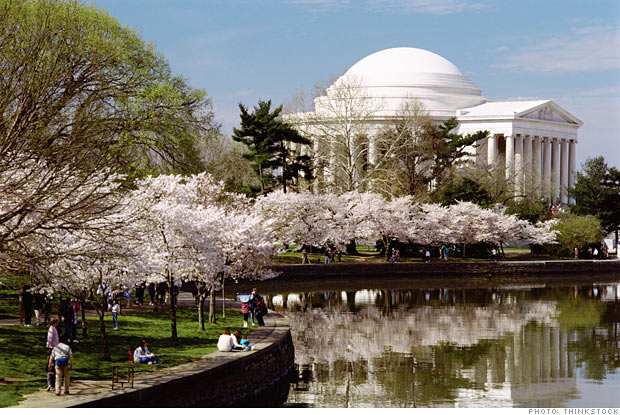 Hitting a major metropolitan center in the midst of high-travel season does not sound like a particularly affordable choice, but D.C. has a lot to offer those looking for a cheap trip.
In fact, summer is a one of the best times to visit the nation's capital, but not because of the warm weather. While the government is on break, hotels become widely available and deals are abundant, according to Gabe Saglie, senior editor for Travelzoo.
A night at the Hotel Felix near Dupont Circle and the White House is just $109 a night (a 50% discount off peak rates).
Plus, many of the attractions are free, including the National Gallery, Smithsonian Institution and the Air and Space museum. Visitors can also take a walking tour by the White House, National Mall and National Zoo at no cost at all.
Swan recommends seeing the Lincoln Memorial, the World War II Memorial and the FDR Memorial when they are lit up after dark for the most breathtaking views.
For more budget friendly evening entertainment, take in a free concert at the National Gallery of Art on Sunday. Concerts begin at 6:30 pm, but go early to score a good spot, Swan says.