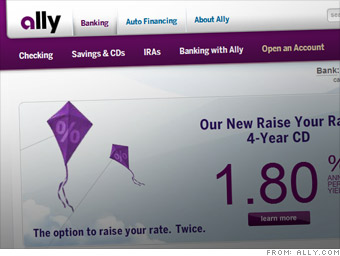 Why it's tops: High rates on savings and checking.
Ally pays 1.04% on the former, 0.5% to 0.9% on the latter. Unlimited ATM transaction reimbursements (many online banks set a cap). Same-day deposit available if you scan checks and submit online; a spokesperson hints that smartphone camera deposit is coming soon.
Bonus: While big banks are slashing debit rewards, Ally introduced a program in July.