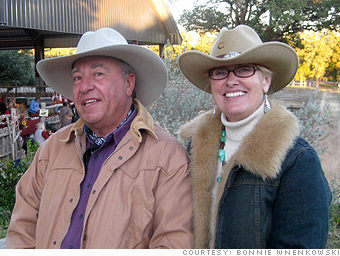 Name: Bonnie Wnenkowski
Age: 60
Hometown: Moody, Texas
Day job: Retired
Moneymaking gig: Data entry for a foreclosure listing agency
I work for a foreclosure listing agency and type up lists of local foreclosures every week.
They pay us $10 an hour and I just take what I can. My unemployment is gone so that is it. It's saddening because you don't want to see anyone lose their home, but it's also really interesting because I've learned a lot about the mortgage business. But there were a couple of times there were names that I recognized, and I was like 'oh my gosh!'
The most heartbreaking for me was a foreclosure on a house owned by a mom with three kids who had not received her child support payments -- that was awful. I just wanted to call her but there's nothing you can do.