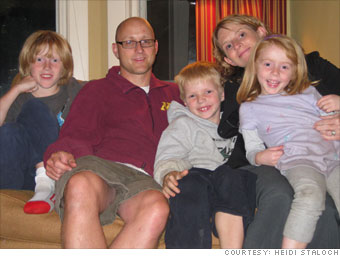 Age: 40
Hometown: St Paul, Minn.
Annual cost of child care: $23,220
Cost of care as a percentage of annual income: 15%
I have three children, and they have been in child care since they were each about eight weeks old. When we were first hunting for a child care center, we were a little bit shocked at the cost. But 10 years later, the price has more than doubled.
My husband is a computer programmer and he has had periods when he was laid off. I'm an attorney, which helps because I have a higher wage. But even affording the child care on two-incomes remains really difficult for us with three children. Thank god my older children are in school now because having three in child care would have been $48,000 for the year.