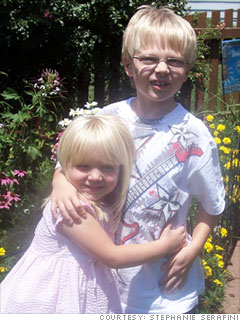 Age: 38
Hometown: Newport News, Va.
Annual cost of child care: $10,600
Cost of care as a percentage of annual income: 30%
I have an eight-year-old, Grayson, and he has Asperger's with ADHD and he is in specialized day care -- finally. We went through five day cares in less than a year trying to find a place for him. Then I transferred my daughter Sophia over to that same day care, just because it's easier on me.

The day care they are in is wonderful, but because of Grayson's special needs I pay a higher rate all year round. The expense kills me. You have to buy less groceries, you don't go to museums and things like that. Other bills don't get paid because of it. But if you don't have day care, you don't work.