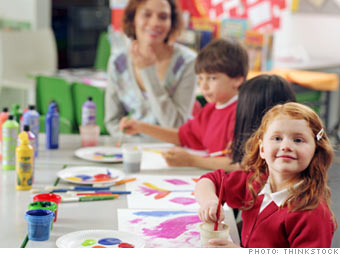 Avg. annual cost of child care: $12,400
Cost as a % of median income: 15%
It may be a wonderful place to raise a family, but all of that fresh mountain air doesn't come cheap.
In Colorado's high-end ski communities like Vail, Aspen and Telluride, prices are high for everything from chai lattes to child care. And while you might expect child care in cities to be more expensive, it's the rural resort areas that help put Colorado in the top 5.
"They can charge more for care because there's a captive audience and parents are willing to pay for it," said Gladys Wilson, president and CEO of Qualistar, Colorado's Child Care Resource & Referral agency.