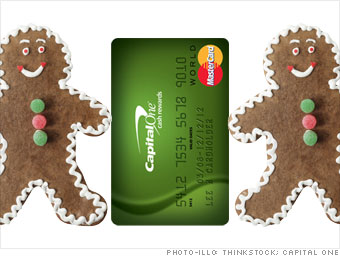 Recommended by: Bankrate and LowCards
You'll be able to cash in on Capital One's 1% cash back offer no matter where you shop. Unlike most rewards offers this time of year, Capital One doesn't limit cash back rewards to spending in a specific category. Plus, there's a 50% anniversary bonus on cash earned on purchases in the previous year. New cardholders who spend $500 in the first three months will also get $100 back.
From Nov. 25 through Nov. 28 -- Black Friday through Cyber Monday -- cardholders can earn double rewards when they use their card on Capital One's online shopping portal, Perk Central, to shop on sites like Landsend.com and Lego.com.
Read the fine print:
There is no annual fee but the 0% introductory APR jumps to a 12.9% to 20.9% variable rate in September of next year.