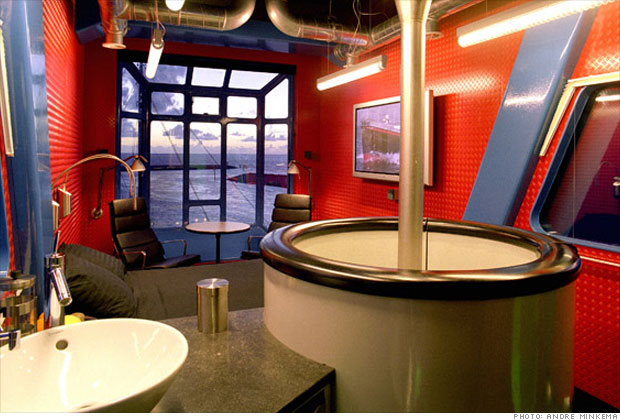 Location: Harlingen, Netherlands
Rate: $437 a night including breakfast.
The old machine room of a crane on Harlingen Harbor has been transformed into a one-room penthouse with mid-century modern Eames furniture and unbeatable boat watching. A small staircase leads up to the cabin where the hotel's only guests can adjust the crane to move in any direction to get complete panoramic views.