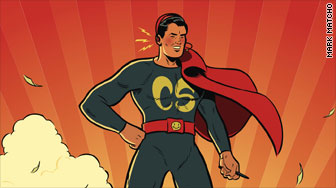 In the past year, my wireless carrier refunded me $50 in international roaming charges that were my fault; airline reps saved me hundreds by rebooking my delayed or canceled flights for free; and my sofa was reupholstered at no charge, long after the one-year warranty was up.
My list goes on. I'm either extremely lucky or extraordinarily demanding, right? Nope. I'm just good at getting the companies I do business with to treat me well -- and to do the right thing when a situation goes awry.
In an age of deteriorating customer service -- two out of three consumers switched at least one service provider last year because of poor treatment, a recent survey by Accenture found -- that's no small feat. But it's one you can achieve too.
After consulting with customer service experts, psychologists, industry insiders, and the smartest consumers around (MONEY readers, natch), I've arrived at the secrets to getting superb service that follow.