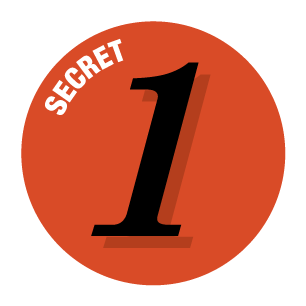 Front-line phone reps are cursed at, threatened or belittled seven times a day on average, according to researchers at Pennsylvania State University who studied two call centers for a major phone company. And that treatment can trigger "service sabotage," such as dropped or misdirected calls. Don't be one of those callers, and you already have a leg up.
Take niceness a step further, suggests Noah Goldstein, a professor at UCLA Anderson School of Management. When a customer service agent is friendly and responsive, tell him or her that you're so impressed that you want a supervisor's contact info so you can write a positive e-mail.
Do this before you make a tough request. You've offered to do a favor, says Goldstein, so the agent will be motivated to return it. (Follow through, of course.)
Flattery has paid off for Bozeman, Mont., retiree Al Banwart, 66. After witnessing a traveler tirade at the airport, he told the gate agent how well she'd handled the difficult customer. Booked for two middle seats, he and his wife were called to the podium before boarding. "I was handed two first-class tickets," says Banwart, "with a definite wink."
Hold your temper, admit your mistakes, employ humor; whatever it takes to charm. People are more apt to do a good deed for someone they like, and those positive feelings can be generated quickly: In a study of how people feel toward each other and compliance with requests, researchers at Santa Clara University in California found that even a quick interaction can make you seem likable, and that nearly doubles your chances of getting yes for an answer.
"Politeness sounds obvious, but it's the secret weapon," says Christopher Elliott, author of "Scammed: How to Save Money and Find Better Service in a World of Schemes, Swindles and Shady Deals." "You can pre-empt almost any problem by being diplomatic."