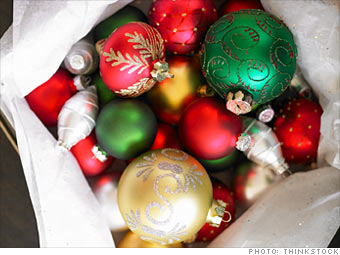 Expect discounts to the tune of 75% or even more on wrapping paper, ribbons, ornaments, holiday housewares and other seasonal items post-Christmas.
"It is the best time to buy everything you are going to need for the next holiday season," said Jeanette Pavini, a savings expert with Coupons.com. Just be prepared for slim pickings in some categories, especially when it comes to holiday decorations.
And don't pass up on deals on gift baskets, chocolates, spirits and other perishable goods just because they are holiday-themed. "Look beyond the bow," she said.