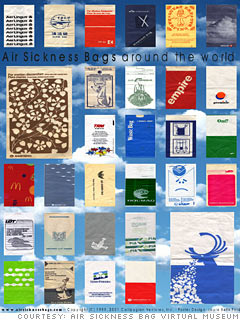 Name: Kasia Biela
Age: 41
Hometown: Chicago
This year I got the worst and the most useless gift ever, or at least I thought so - a barf bag poster.
I'm not a poster person and I didn't even know that something like this existed, but the good thing was that on the other side of the poster were two tickets for a trip. We are going to Mexico. I'm originally from Poland so for me it seems like the other end of the world. It had always been my dream and finally, we are going.
I get motion sickness when I fly so the poster was my husband's idea of a hint. At first, I thought it was revenge because last year I bought him an acre of land on the moon. We had a lot of laughs.