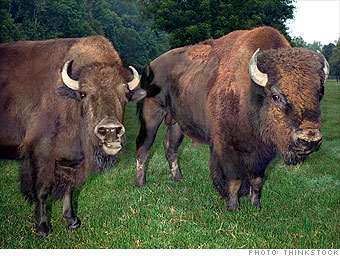 A professional bodybuilder from Wisconsin once tried to claim buffalo meat, "posing oil" and protein shakes as business expenses -- adding up to more than $4,000.
He claimed he ate buffalo meat for muscle development because it has more protein than other meats -- and he consumed three pounds of the meat per day, year round, according to court documents.
But the court found the meat to be a personal expense because it can be eaten by anyone.
He was, however, able to deduct oils and tanning products, including ProTan Muscle Juice Professional Posing Oil, which he applied to his skin to "enhance his appearance."
The court allowed these items because they "were marketed only through bodybuilding publications and were not generally for sale through normal marketing outlets."
NEXT: Underwear
Last updated March 01 2011: 10:59 AM ET