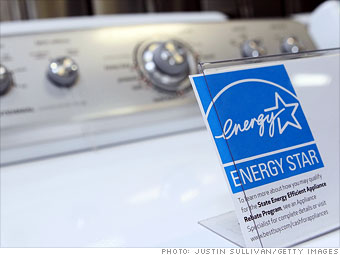 For a while, it literally paid to install energy-efficient heating and cooling equipment in your home.
As part of the 2009 government stimulus package to boost the economy, Congress expanded the non-business energy property credit, where purchases of certain energy-efficient home improvements made during 2009 and 2010 would be eligible for a credit of 30% or up to $1,500. The tax break was especially loved by home improvement stores like Lowes and Home Depot.
Starting this year, however, this break will be scaled back to pre-stimulus levels, where 10% of everything from energy-saving insulation, roofing and the like can be deducted, or a maximum of $500.
NEXT: A break for homeowners
Last updated March 10 2011: 12:45 PM ET