The official count is out, and the Census Bureau said the population of these 10 metro areas grew the fastest in the past decade.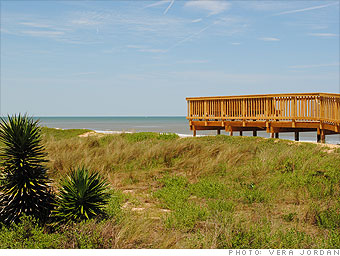 2010 population: 95,696
2000 population: 49,832
Growth: 92%
The population of this small metro area, which is south of Jacksonville on Florida's Atlantic shore, nearly doubled in the past decade. Many of the newcomers are retirees.
The unemployment rate, at 16% in January, was seven percentage points above the national average. The area was hit hard in the housing bust, and the resulting economic woes probably took a slice off growth. But not enough to prevent Palm Coast from ranking No. 1 for growth among all U.S. metro areas.
NEXT: St. George, Utah
Last updated March 28 2011: 4:19 PM ET