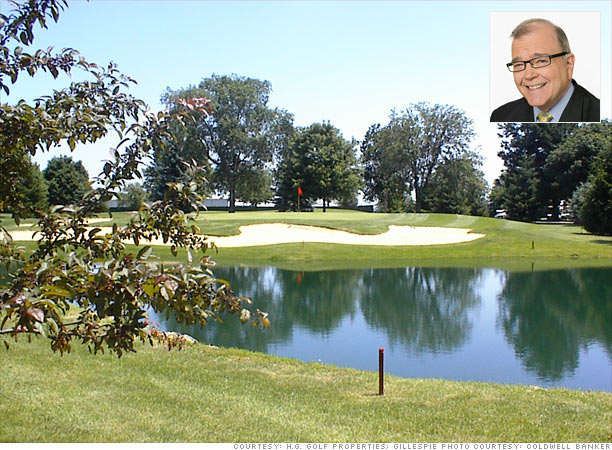 Par: 72
Length: 6,866 yards

"I'm not a huge golfer," said Jim Gillespie, CEO of Coldwell Banker, "but I really like the Orange Course in Savoy, Ill., which is the University of Illinois course."

What's not to like? The course is an old-fashioned, traditional design, according to Tom Rodems of HG Golf Properties, which manages the course.
It features tree-lined fairways and "push-up" greens that are sloped from back to front, "like they did in the old days," said Rodems. "We deliberately maintain it that way."

One bow to modern golf is that the fairways were reconstructed a couple of years ago to put in bent grass.
NEXT: William Klesse: TPC San Antonio
Last updated April 05 2011: 10:31 AM ET