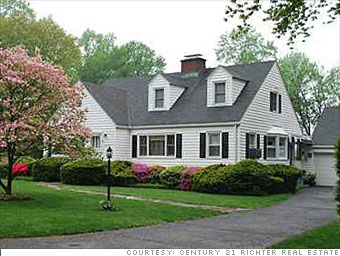 Median home price: $342,100
Despite the rough industrial edge of downtown Bridgeport, its suburbs are home to a highly-paid commuter culture that makes its way to the office towers of Fairfield County and high rises of Manhattan every workday.
Nearby Fortune 500 corporations like General Electric provide many high-paying jobs. The unemployment rate in April was 8.3%, considerably lower than the national average.
Home prices have fallen about 31% from their peak, according to Wells Fargo and, in the first three months of 2011, the median price of a home was down 8% compared with 12 months earlier.
What you can buy with $342,100 varies dramatically depending on where you buy. In Bridgeport, it's enough to move into a huge six-bedroom home, while in tonier suburbs like Westport you'll get little more than a two-bedroom condo.