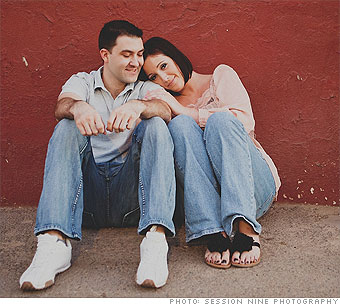 Name: Rachel Burton
Hometown: Scottsdale, Ariz.
Rachel Burton, who works in social media, and her fiancée, an audio visual technician, had saved diligently. "My dad has always worked very hard and taught us to save," she said. They had enough for a 20% down payment on a $225,000 house.
But the couple had different tastes in home styles that made it hard for them to agree on a purchase. Plus, Rachel's father had an issue with the location where they were shopping.
"He said, 'I can't bike that far,' " said Rachel. This was important because, after some health issues, he had taken up cycling and wanted to be able to bike to visit his daughter.
So he offered to buy a house nearer to him -- one he could commute to by bike -- outright for cash. But the couple would have to pay him back. "I told him, 'Here's what John and I agreed to pay a month and we can't change that,' " said Rachel.
"Rachel and John didn't even want dad's help," said Peggy Maglio, a Coldwell Banker Residential Brokerage in Phoenix.
The house they chose was $312,000 and they gave her dad the down payment they would have spent on the less expensive place. And just like they'd pay a bank mortgage, they'll repay the interest-free loan to him over time.
It was a great opportunity for the couple: Their monthly costs will be about the same as they would have been had they bought one of the houses in the lower price range. But Rachel worried whether it was a good deal for her father. "I asked my dad whether he was sure he felt comfortable with this arrangement and he assured me he was," said Rachel.
They closed in late September and the house is little more than a mile from her dad's -- an easy bike ride away.