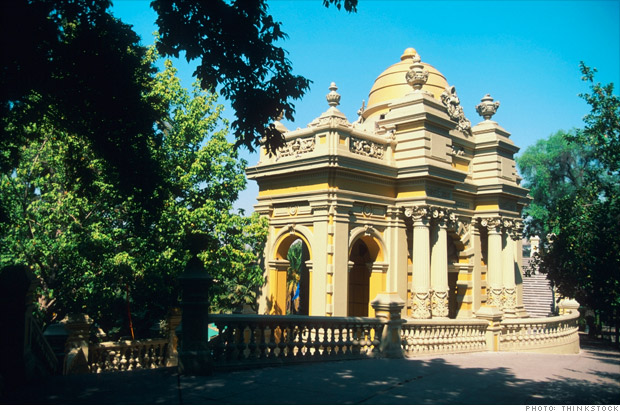 The Chilean economy, the fifth largest in South America, has been expanding rapidly in recent months -- 9.8% in the first quarter of this year.
This, even as the nation recovers from a devastating earthquake in February 2010 that caused an estimated $30 billion in damage. Santiago, home to more than a third of Chile's 16 million residents, is at the heart of that economic expansion.
The overall ease of doing business in Chile is better than in major European cities such as Paris, Berlin and Madrid. Among South American countries, only Peru makes it easier to start a business, according to a recent World Bank report. Santiago also offers the third lowest taxes, fourth best cost of business occupancy and fourth best cost of living among the 26 cities studied.