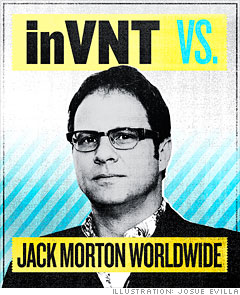 The challenge: Going head-to-head with more established rivals -- during a recession!
What they did: Launching a liveevents agency during the 2008 slump was kind of risky. But with 21 years in the industry, Scott Cullather was certain the market would welcome a lean, independent startup as an alternative to firms like the giant Interpublic Group's Jack Morton. He and his four partners, based in New York and Washington, D.C., tapped their network to sign corporate accounts like PepsiCo and associations such as the Society of Human Resource Management.

One key strategy: helping clients quantify the impact of meetings by tracking things like social-media mentions using new analytics tools. For big events, the firm relies on a group of experienced freelancers and contractors. Sales were $19.2 million in 2010, up 101% over the prior year -- and inVNT says it was profitable.