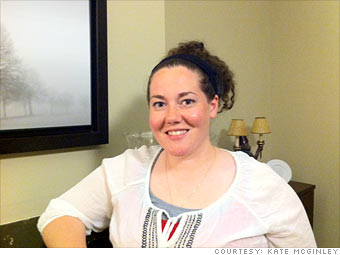 Company : McGinley Media Limited
Age: 27
Website: mcginleymedia.com
During the recession, Kate McGinley had a middle management job at PNC Bank. She remembers thinking, ''The next round of layoffs could be me. I'm giving up my life to help somebody else profit.''
So, in 2009, she quit.
Giving herself three months to prove her business idea had legs, McGinley invested $650 to start a web development company. Her last $50 went to Google AdWords, and then ''I shook the hell out of my network tree.''
McGinley Media Limited transitioned rapidly into a company that created mobile apps for small businesses. The hot field had less competition than traditional web design.
Headquartered just outside Pittsburgh, Pa., McGinley has kept her personal cost of living low. Her staff of nine works remotely, cutting overhead.
McGinley's company cleared $250,000 in revenue in 2010, and she expects it to grow this year. She is happy with her decision to become an entrepreneur.
''It's a lot harder than working for the man,'' she said. ''But, it's worth it.''