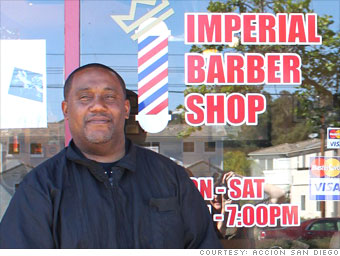 Headquarters: San Diego
Number of loans: 160
Many owners in San Diego are skilled at running their businesses, but they need one-on-one technical assistance throughout the application process, said Elizabeth Schott, executive director of ACCION San Diego.
The lender -- because of its partnership with community groups -- is able to provide training in Quickbooks, website building and social media.
In 2008, it disbursed 160 loans. The following year, the lender disbursed 120 loans or $1.1 million, with a loss rate of 9.78%.