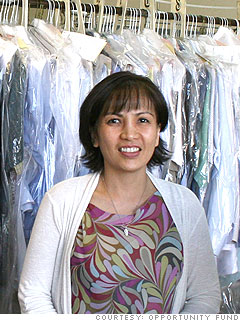 Headquarters: San Jose, Calif.
Number of loans: 148
Serving mainly women below the poverty line in the Bay Area, Opportunity Fund says it has lent $18 million directly to small businesses since its founding in 1995, stimulating $22 million in additional economic activity each year.
The organization disbursed 148 loans in 2008.
In addition to loans, the Opportunity Fund also provides IDAs, essentially ''micro savings accounts'' for small businesses. After the owners complete money management training and successfully save for six months, the nonprofit kicks in a few thousand dollars of free money as an incentive to save more.