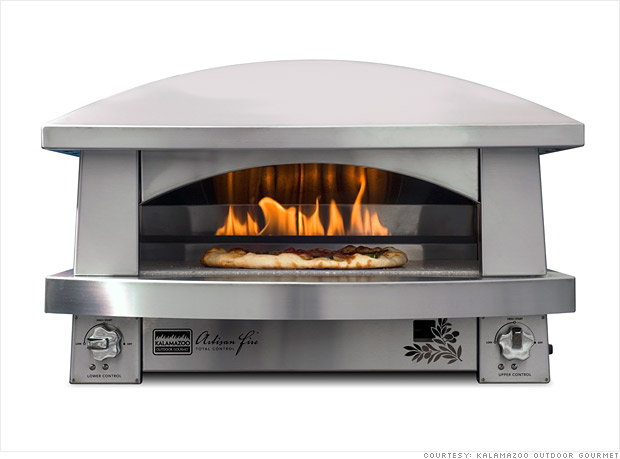 Company : Kalamazoo Outdoor Gourmet
Headquarters: Kalamazoo
Website : www.kalamazoogourmet.com
Kalamazoo Outdoor Gourmet's outdoor pizza oven is expensive, but sales are up 70% this year, said Russ Faulk, vice president of marketing and product development.
He credits the sales to the oven's ease of use: "When you look at the big, Italian brick oven approach, people have been installing those and then not really using them. It's so much work to get them going. You almost need a day off to make pizza."
In contrast, Kalamazoo's gas-fired oven reaches 900 degrees in 20 minutes. "Everything's about performance," he said.
Last year was the best sales year ever for the company, which also makes outdoor grills, refrigerators, and even an outdoor dishwasher. Revenue is up 19 percent for the first seven months of this year, Faulk said.