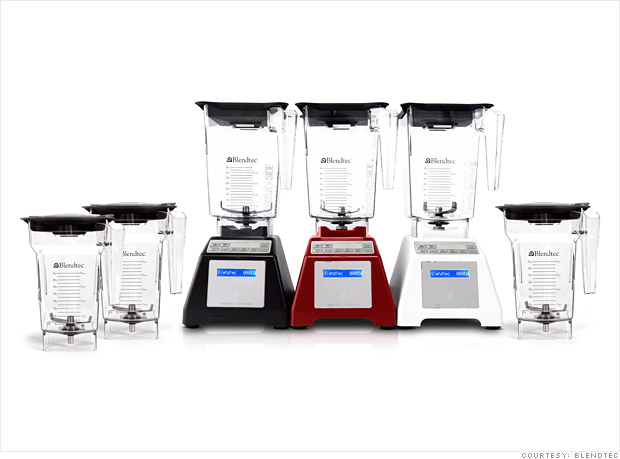 Company : BlendTec
Headquarters: Orem, Utah
Website : www.blendtec.com
The videos of a genial-looking old man grinning as a blender pulverizes an iPhone into dust are popular on YouTube. Of course, BlendTec's product line is good for more than just destroying electronics. The blender not only makes smoothies and margaritas, but soup, juice, peanut butter, and even grind flour from grain.
Sales are "record-breaking," with 40% growth each of the past two years, said marketing manager Spencer Taggart. The company is adding another 100,000 square feet of manufacturing space to its Orem, Utah-based plant and plans to grow staff by about 50% in the next six months.
Why purchase a blender that costs roughly 10 times what the big box store sells? "People want to live a healthy lifestyle," Taggart said.
"When you throw carrots and strawberries and kale and oatmeal in a [cheap] blender you are going to get a chunky mess that tastes like crap, and the blender will break. With the Blendtec you could do that every day for the rest of your life."
"I rarely chew anymore," he added.