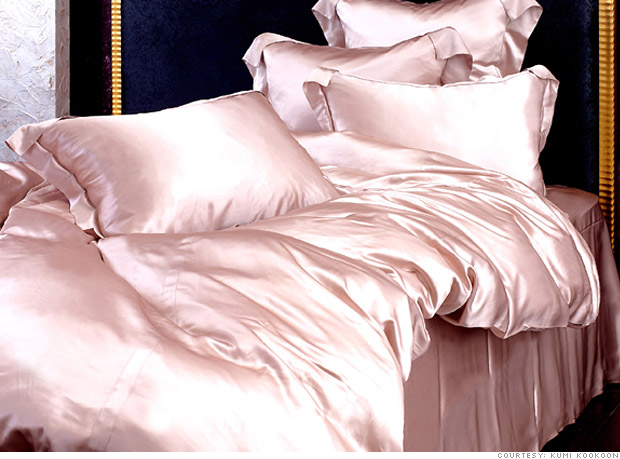 Company : Kumi Kookoon
Headquarters: Gardena, Calif.
Website : www.kumikookoon.com
To cover your king-size bed in Kumi Kookoon's luxurious silk throw, you'll shell out a cool $1,988. That's because the throw isn't just covered in silk, but filled with it. Each throw contains thousands of silkworm cocoons that have been hand-stretched into sheets of fluff.
"Everybody here uses cotton or polyfill or down fill," said Kumi founder Jennifer Chang. But silk's advantages are that it's natural, breathable, and won't cause allergies like down might. And unlike other silk bedding manufacturers, Kumi Kookoon will do custom orders; Chang said the custom-order business alone is up 10%.