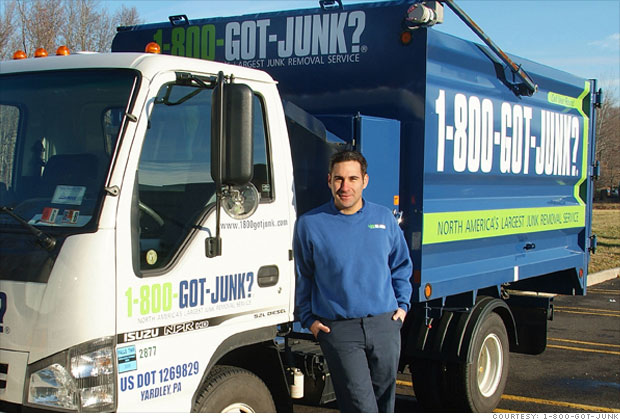 Business: 1-800-GOT-JUNK?
Location: Philadelphia
Businesses that make money off of messes are booming post Irene. "It is quite amazing and unfortunate," said Eric Blum of his Northern Philadelphia franchise of 1-800-GOT-JUNK?, a waste removal company.
"We are so busy that I don't have enough trucks and employees to handle it all," said Blum, whose company has half a dozen dump trucks. 1-800-GOT-JUNK? franchises pick up items that customers want to get rid of, and they charge them by the volume. Blum's average haul costs between $400 and $440.
Among other damage, Irene flooded countless basements, soaked furniture, and ruined electronic exercise equipment, leaving a lot of soggy, wet junk to be toted away.
The company is booked solid, said Blum on Tuesday. On Monday, his staff worked from 7 a.m. to 8 p.m.
Blum expects that his business will at least double in the next two weeks as customers slowly clean up the debris.
Besides himself, Blum has 10 regular employees. In addition to having his staff work overtime, Blum is reaching out to former employees to help get the work done.
"If we really wanted to we probably could have worked around the clock. But you can't treat employees like that," said Blum. "They need sleep and rest and stuff like that."