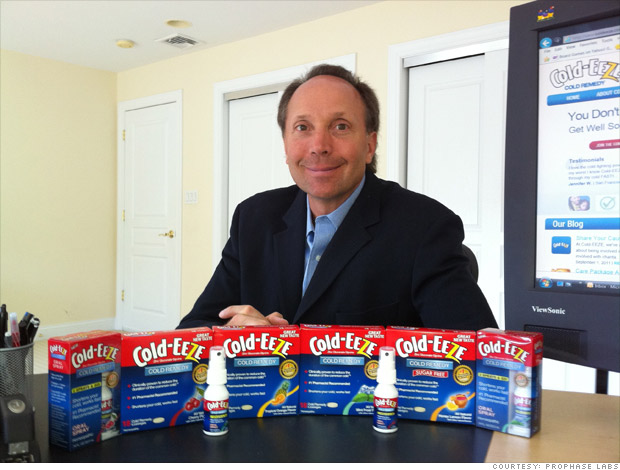 Ted Karkus
CEO of ProPhase Labs, maker of homeopathic cold remedy Cold-EEZE, in Doylestown, Pa.
I have Wall Street experience, and I am a big believer in a free-market system. I believe the government tends to be inefficient in the management of money. Free markets drive efficient decision making. Small businesses, and not the government, know how best to manage their companies.
I came on as CEO two years ago. Since then, we've restructured the company to make it more efficient and improved on our flagship Cold-EEZE brand. We think these changes helped turned our sales around last year.
But we are in the midst of a turnaround and the fear for us is that we could go into a double-dip recession. It's critical that doesn't happen.
The economy is like the largest ship in the ocean. You want to turn it around but you can't do it quickly. It's a long-term process. There were many decisions made years ago that have brought us to where we are today and not decisions made recently in a couple of months.
Hiring more people in this situation is a leap of faith. As the CEO of a small company, the economy is critically important. If the economy weakens again, there'll be a downward spiral. Consumers will cut back on premium products like ours. We'll have to cut back on money we're investing into the business and could downsize again. -- P.K.