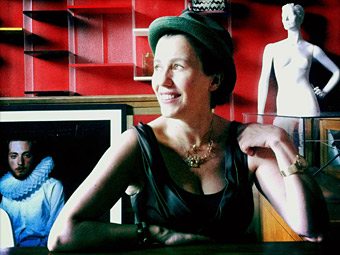 Company: Selima Optique
Location: New York, N.Y.
After spending years working for someone else, Selima Salaun opened her own optical boutique. She was eager to enjoy the freedom of being her own boss and pursue her creative vision. Before long, she was making custom eyeglass designs for some of her best clients. Her bright two-tone colored glasses quickly garnered attention and she was given advice on how many eyeglass designers work: create two collections per year that quickly get phased out to make room for more designs. This approach didn't sit well with Salaun, who says she wanted to create high-quality, luxurious accessories that were fashionable but not trendy.
Over the last two decades, Salaun's business has grown to include private-label and wholesale accounts as well as eight dedicated boutiques. Her stores allow her to sustain her brand, which she says she hopes will exist long after she's gone. And her wholesale and private label businesses, with clients like J.Crew, give her more revenue and creative outlets without overextending her business.

By Amy Abrams and Adelaide Lancaster, guest contributors - Last updated September 12 2011: 12:28 PM ET