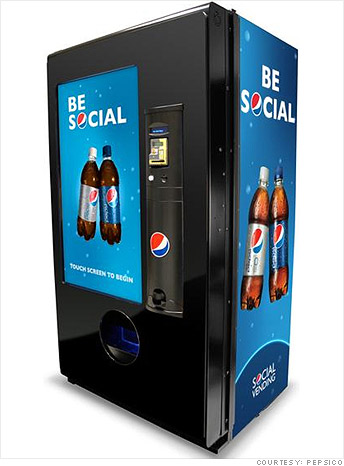 Pepsi's social vending prototype machine features a touch-screen that lets you enter a friend's name, mobile number and text message -- and get this -- "gift" a beverage to them.
If that's not cool enough, another option lets you record a short video right at the machine and send that with the gift, too.
Your friend can redeem his drink at the nearest Pepsi "Be Social" vending machine after entering a code that goes along with the text message. They can also send back a "Thank you" message.
PepsiCo said email addresses and phone numbers aren't stored unless permitted by users. It plans to roll out machines next year.