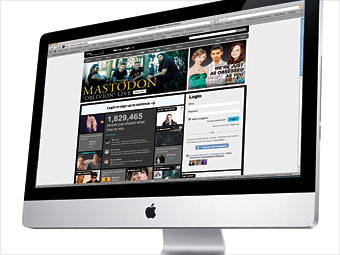 CEO: Mike Jones
The Rise: Flash back to July 2006, and MySpace was the most-visited Web site in the U.S., raking in 4.5% of all Internet traffic. Even more than Friendster, the social network founded by Chris DeWolfe and Tom Anderson in January 2004 blurred the lines between online social interaction and the real world. And by 2005, the social network had become so righteously hip, even Rupert Murdoch wanted in, so News Corp. scooped up MySpace's parent company Intermix Media for a cool $580 million.
The Fall: If ever there was an under performer, it would be MySpace. Despite a recent (and radical) redesign positioning it as a niche entertainment, it's failed to change its fortunes so far. According to Compete, web site traffic declined more than 27%, from 77 million to 47 million visits during 2010, and News Corp.'s digital division, which includes MySpace, posted a revenue decline for its fiscal second quarter of 29%, while operating loss grew to $156 million from $125 million the same time a year ago. To add insult to injury, 500 employees got pink slips in January.
The Plan: News Corp. has publicly stated that MySpace has performed below expectations. As a result, it has reportedly hired Allen & Co., a media investment banking firm, to explore options like a possible sale.
The Challenge: Though parties like mobile social network MocoSpace are apparently interested in buying the once-social network, the question becomes less whether anyone will buy MySpace, but can its current management do anything to effectively halt its decline and prove its worth what ever devalued amount it ultimately ends fetching.
NEXT: AOL
Last updated February 15 2011: 12:30 PM ET