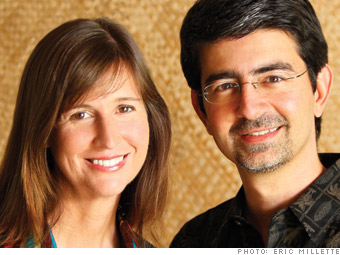 Donation: $61.5 million to various charities
EBay founder Pierre Omidyar and HopeLab founder Pam spent 2010 handing out cash to all kinds of charities.
One of those groups was Pam's own HopeLab, founded in 2001, which conducts research and creates technology products for young people suffering from chronic illnesses.
On HopeLab's site, Pam talks about playing video games late into the night with a pre-eBay Pierre. That's when she came up with the idea for HopeLab -- to give patients a chance to blast their illnesses to smithereens in a video game, and boost their positivity.
The Omidyars also donated to Humanity United, an anti-conflict group dedicated to research and advocacy for human rights around the globe.
NEXT: Ming Hsieh
Last updated February 06 2011: 7:06 PM ET