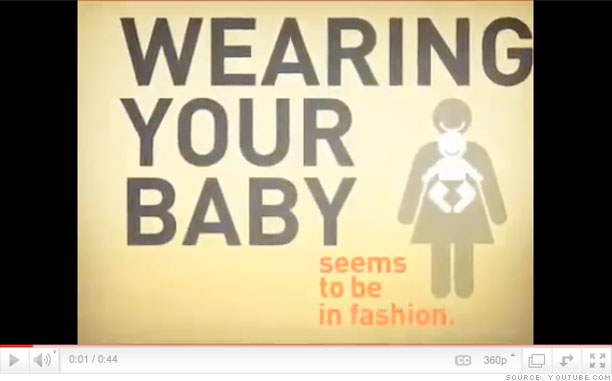 Motrin's snafu came in a 2008 ad campaign, but social media fanned the flames of the resulting protest.
The ad focused on new mothers who carry their babies in slings. "Wearing your baby seems to be in fashion," the ad began, poking fun at the various babycarrier styles and complaining about the "ton of strain" that carriers place on mothers' backs. The final kicker: "Plus, it totally makes me look like an official mom."
Many mothers took offense at the idea of babycarrying as a fad or fashion statement. They flocked to Twitter, blogs and Facebook to express their discontent. Blogger Jessica Gottlieb launched the anti-Motrin hashtag #motrinmoms, which quickly became one of Twitter's trending topics. A Facebook user rallied troops with a boycott page: "Babywearing isn't painful. Boycott Motrin for saying it is."
In response to the backlash, McNeil, Motrin's parent company, posted an apology on Motrin.com: "We have heard your concerns about the ad. We are parents ourselves and take feedback from moms very seriously. We are in the process of removing this ad from all media."
More galleries
Last updated April 07 2011: 9:33 AM ET