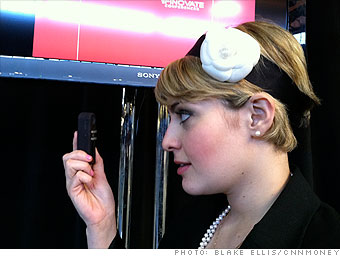 You'll soon be able to log in to all of your personal accounts in the blink of an eye -- literally. A company called Hoyos Group has developed a portable iris-scanning device for consumers.
The product, called EyeLock, automatically logs you in to any password-protected site by waving a wand-like scanner in front of your eye. The device, which is the size of a standard business card and weighs about four ounces, comes in the form of a USB drive. No password required. You can even keep your glasses on.
EyeLock will retail for $99.