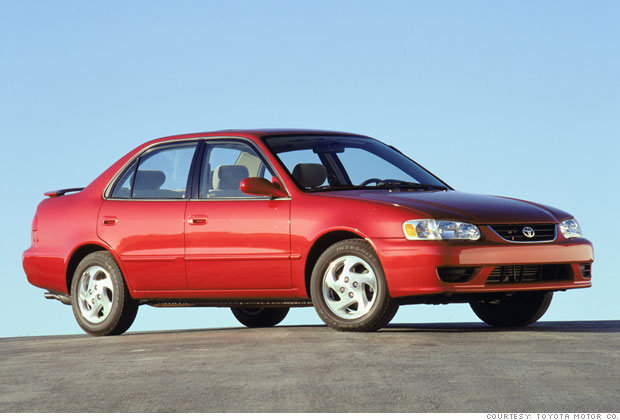 Est. retail value: $6,125.
Fuel economy: 32 City / 41 Hwy
Besides the Honda, here's the other "default" used car pick -- the Corolla. It's not exciting, but you can rely on it to get you where you're going, time after time. That's the same reason the Corolla is often the "default" new compact car.