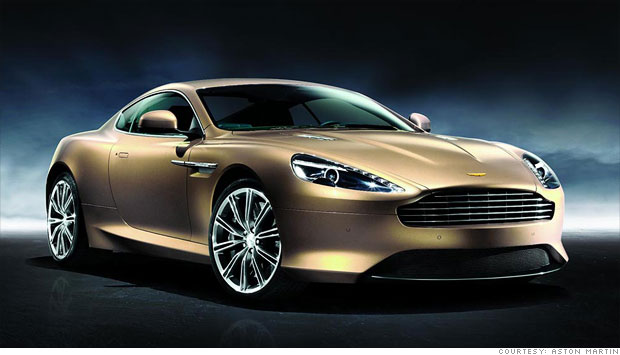 Aston Martin crated three special edition cars for this year's Beijing Auto Show including this "Dragon 88" model. Besides being, obviously, gold in color, all the Aston Martin badges are covered in 24 carat gold.
Aston Martin had four dealerships in China by the end of last year -- the one in Shanghai is the world's largest -- and plans to have 13 more there by the end of this year.
China isn't Aston Martin's biggest market -- they sell far more cars in the U.S. and the U.K. -- but the British performance brand did sell 200 cars there last year, double the year before. And they expect sales to double again this year.
Aston-Martin's Rapide, a four-door model costing about $500,00 in China, is especially popular there, Aston Martin spokesman Matthew Clarke said. That's because the car's relatively ample back seats make it appealing to Chinese buyers who often prefer to be driven in a car rather than to drive it themselves, a trend that's beginning to change.