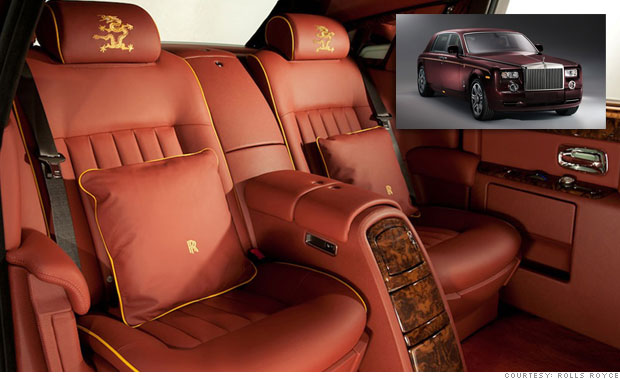 China also became the largest single market for Rolls-Royce last year, selling 1,050 cars there. As with Bentley, the China market remains in a close race with the U.S. this year.
"We launched in China in 2004 and from that very moment our volume increased and picked up," said Rolls-Royce CEO Torsten Mueller.
Rolls-Royce is known for making big cars but Chinese customers like them even bigger, Mueller said.
"Chinese customers love especially our extended wheelbase versions," he said.
Rolls-Royce created this "Year of the Dragon" special edition Phantom especially for the Chinese market. The cars cost about $1 million each.