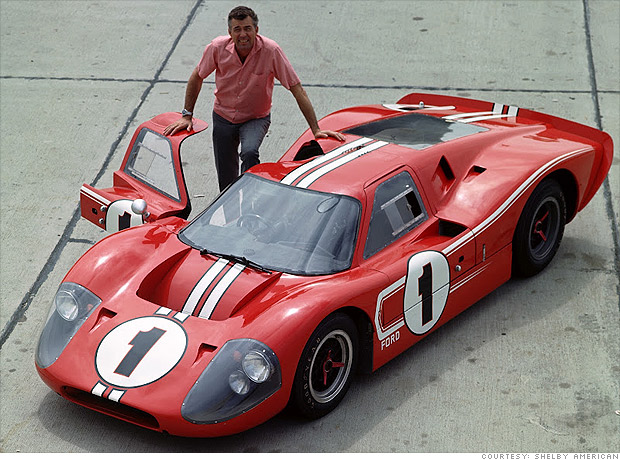 Ford sought Shelby's help in building a car to take on Italy's Ferrari in the European racing circuit. Shelby had won the LeMans behind the wheel of his own car years earlier.
The GT40, shown here with Shelby, won the 24-hour LeMans race in France 4 times from 1966 to 1969 and won the World Sports Car Championships in 1966 and '67.
GT40s can be worth from $1 million to $2 million, according to auction results collected by Hagerty Insurance.