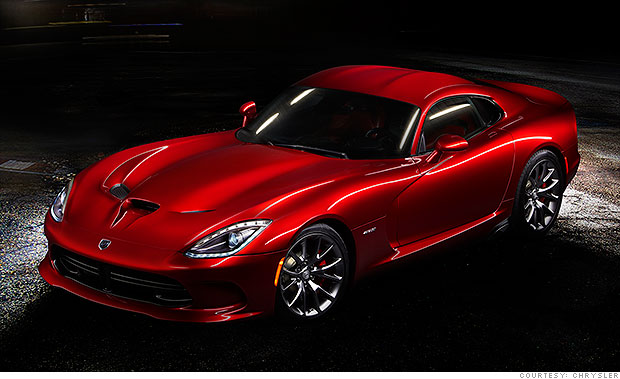 Price: N/A
Engine: 640-hp 8.4-liter V10
It used to be called the Dodge Viper but, with its reintroduction, it's now an SRT product. SRT is Chrysler Group's performance brand, usually responsible for creating performance-tuned versions of Chrysler, Dodge and Jeep vehicles.
The new Viper's 640 horsepower will come from a massive 8.4-liter V10 engine. This time around the Viper will have electronic stability control. That might ruffle hard-core Viper purists who relish mastering this famously hard-to-handle car but, sorry guys, it's now required by law. Still, with that much power going to just the rear wheels, it's unlikely the Viper will suddenly become a house pet.
The new Viper should go on sale by the end of this year. Chrysler has not announced its price yet.