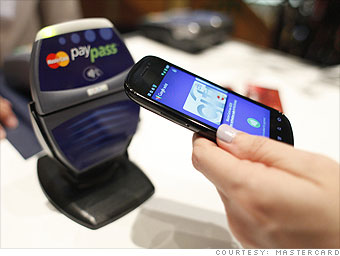 P/E: 18
EPS growth: 20%
Mastercard has been on a roll. The credit and debit card giant's financial results have topped forecasts for seven straight quarters, with double-digit revenue growth for five consecutive quarters, and the number of card transactions and gross dollar volume steadily rising.
If that doesn't make you weak in the knees, you should know the stock has been hitting all-time highs and Mastercard just doubled its dividend payout.
But there are a couple of thorns on Mastercard's roses.
The company has significant exposure to Europe. But the good news is executives don't expect a sizable impact, since revenue from troubled countries like Greece, Portugal, Ireland and Spain only accounts for 5% of that total.
Perhaps a thornier issue: Mastercard, along with Visa and other credit card companies, is in the middle of a longstanding antitrust lawsuit from merchants over interchange fees -- what merchants pay to accept credit cards. Mastercard CEO Ajay Banga has come out strong against the case, saying the company would not agree to significant or long-term cuts in its interchange rates.